Cirencester Shop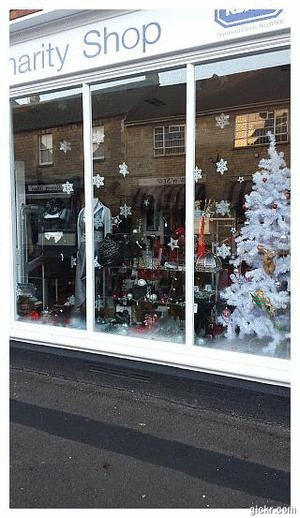 We have been in our current premises since the 15th November 2013 and time has passed so quickly.  As always, our lovely shop, staff and volunteers are looking fabulous and are ready and waiting for you to visit, either with a donation or to make a few purchases but preferably to both donate and buy something you have always wanted.
Our opening times are from 09:00 in the morning to 17:00 in the evening, Monday through Saturday.  For more information, telephone the team on 01285 650 159.
To get a feel for our new Cirencester shop and why it is so important to us, why not visit Cotswold TV.
Are you having a clear out?  Buying new clothes and need to make space?
Bring in your old clothes and make a difference...  It is so easy to drop off donations - simply pull up outside and we can always help you with the trickier items.
We urgently need good quality, saleable donations, especially furniture. Please drop by during opening hours and we will be more than pleased to see you and help you move larger items.
We are a little short of volunteers at the moment.  If you have a few hours to spare on a regular, weekly basis then we would love to talk to you about working in the shop. We have a variety of roles in the shop and behind the scenes.